"Hi, can I help you?"
―Sophie's first words to David in the film
Sophie Drake is the daughter of Mary Drake and half-sister of David Rice. It is unknown if she has any allegiance to the Paladins.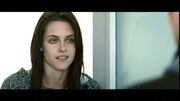 In the film, Sophie has no knowledge that she has an older brother. When she first sees David she is warm and inviting. She politely asks him what he wants.
David tells him he wishes to see Mary.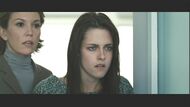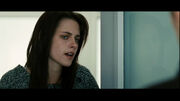 When her mother comes to the door, Sophie is extremely confused. She is no doubt thinking what is her mother's connection to this stranger. At the same time, David is surprised by the fact that he has a sister.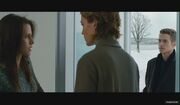 Before Sophie can question her mother Mary tells her to go upstairs to her room. Still deeply confused Sophie nonetheless obeys her mother and goes upstairs.
Sophie is a character introduced exclusively in the film adaption of Jumper.
Ad blocker interference detected!
Wikia is a free-to-use site that makes money from advertising. We have a modified experience for viewers using ad blockers

Wikia is not accessible if you've made further modifications. Remove the custom ad blocker rule(s) and the page will load as expected.